Mission Statement
The University of Kentucky Center for Poverty Research (UKCPR) is a nonpartisan, nonprofit academic research center established in 2002. Our research informs evidence-based policy on the causes, consequences, and correlates of poverty, inequality, and food insecurity in the United States.
Spotlight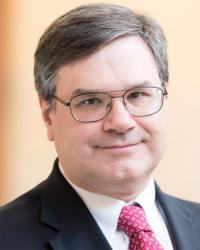 Christopher Bollinger is the Sturgill Endowed Professor of Economics in the Gatton College of Business and Economics at the University of Kentucky.
Chris's research focuses on econometrics, labor, and applied microeconomics, with a particular emphasis on measurement error in large datasets used extensively by researchers. His research looks at how response errors and non-responses affect the measurement of statistics such as earnings, participation in poverty alleviation programs, and crime.
Chris's work has appeared in top-tier journals such as the Journal of the American Statistical Association, The Review of Economics and Statistics, and the Journal of Econometrics.
In addition to his research, Chris has also provided administrative leadership as a faculty member at UK. He has served as director of the Center for Business and Economic Research, which produces the annual Kentucky Economic Outlook, and he is currently executive director of the Kentucky Research Data Center, which is part of the U.S. Census Bureau's Federal Statistical Research Data Center network.
Most recently Chris was recognized for his research accomplishments by being named a 2021-22 UK Research Professor.
Read more about Chris on his faculty page.